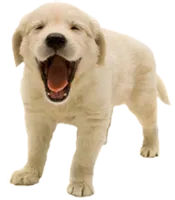 In your search for a veterinary facility, we believe you should expect high quality care as well as great service. Our goal has always been to assemble a veterinary health care team that is committed to providing exceptional client service and care to your family. We are committed to offering our personalized service at our state-of-the-art veterinary facility.
It is important to us for your pet to feel comfortable the moment they step through our doors. We have a separate waiting area for cats and dogs to help reduce stress while you wait for your appointment to start. One of our friendly Client Service Representatives will help you and your pet prepare for the visit, by making the waiting room a happy and comfortable experience.
Your pet's physical examination will be made as stress-free as possible with the help of our technicians, assistants, and veterinarians. A variety of treats and fear free techniques will be used throughout the exam to reduce anxiety. We will address any of your concerns, and for our senior pets we may recommend a blood profile to make sure they stay healthy and happy! Dental health is also an important part of your pet's life, and we will explain how to properly care for their teeth and gums. This may include a routine dental cleaning procedure to remove harmful tartar to prevent damage from dental disease. We will finish the appointment by checking out in the room, to ensure that every process of the appointment from start to finish is quick and easy!
Overall, it is important to choose a veterinarian who is calm, compassionate and willing to explain all the procedures your pet undergoes. For patients coming in for surgery, we will do bloodwork and an exam to make sure your pet is healthy enough for anesthesia. They will be closely monitored throughout the entire process, and will receive proper post-op care. We will make sure you and your pet feel comfortable every step of the way!