Sand Creek Animal Hospital is dedicated to the health and well-being of pets in the Albany area. Our veterinarians are committed to offering the best possible services under one roof. Whether it's preventative care or emergency assistance, we are there for you and your pet. Let us help you get the care and support you need to provide your pet with the best life.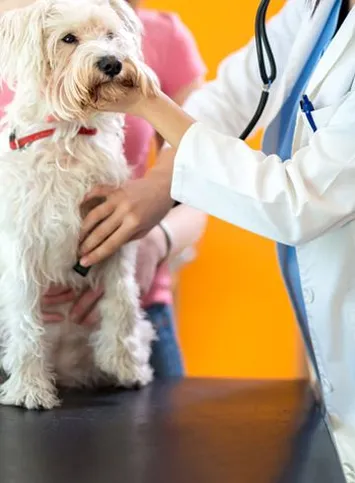 Our Veterinary Care Services
When your pet becomes ill or injured, you need quick access to medical care to help them recover. We offer a fully staffed animal hospital with the latest tools and a knowledgeable veterinarian staff to provide treatment for various injuries and illnesses. We can also offer surgical remedies for emergent conditions that require quick results to help your pet when needed. We also provide spay and neuter services to control the pet population and provide your pet with a longer and happier life. Contact the office to find out how to schedule a spay or neuter service.
Other Routine Services
We offer a full range of medical care options, including preventative care. We provide regular wellness exams, diagnostic testing, and vaccinations to ensure your pet remains healthy throughout its life. Remember to schedule your new pet's initial wellness exam and check-ups once per year to stay on top of their health needs. Staying on top of their health is the best way to give them the best life.
In addition to wellness exams, we offer pet dental care services to keep their teeth healthy and treat any potentially harmful conditions that may have developed. We also treat parasites such as worms, fleas, and ticks. We also provide care for puppies and kittens as well as senior pets. We take pride in offering complete care services for all stages of your pet's life.
Contact Sand Creek Animal Hospital in Albany, NY
Our team of veterinarians is standing by to help you care for your pet and provide them with the necessary medical care to stay well and lead a long life. If you want to learn more about the full range of services we offer at Sand Creek Animal Hospital, don't hesitate to call or stop by our office for more details. Call our team today at (518) 446-9171 to learn more or to schedule an appointment. Let us help you have peace of mind knowing your pet has the best care options in the Albany area.