Sand Creek Animal Hospital is aware of the vast amount of information available on the Internet. Our team has taken the time and evaluated the following sites. We trust the information the listed websites provide to you, our client, and member of our family.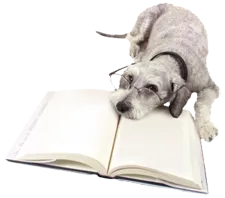 American Animal Hospital Association
www.aaha.org

American Board of Veterinary Practitioners
www.abvp.com

American College of Veterinary Internal Medicine
www.acvim.org

American Kennel Club
www.akc.org

American Veterinary Medical Association
www.avma.org

Association of American Veterinary Medical Colleges
www.aavmc.org
Center for Veterinary Medicine- U.S. Food and Drug Administration
www.fda.gov/cvm/
Agility Information
www.cleanrun.com
Pet Diabetes This website provides useful information on diabetes in dogs and cats.
Heartworm Society Everything you ever wanted to know about heartworm disease can be found here!
Rent with Pets A directory of apartments, homes and hotels that accept pets as well as links to pet related sites.
Pet Travel A site to search for Pet Friendly Accommodations, Hotels, Services and Transportation. Click here for International Travel Requirements. (see Disclaimer in next paragraph).
USDA-Domestic and International Pet Travel Information This website provides information regarding the USDA requirements for domestic and international travel with pets. Please visit this site to find out the requirements before you come in for your appointment to obtain a health certificate for travel.
Each country has their own requirements so please check the requirements for the country to which you are traveling. (Disclaimer: Sand Creek Animal Hospital is not responsible for knowing all of the requirements needed for international pet travel. The pet owner is responsible for determining what is needed for your pet prior to your appointment with us. We will do our best to provide our clients with helpful resources to assist in obtaining this information but ultimately it is the responsibility of the pet owner.)
Dog License A link to New York State Application for a dog license.
National Animal Poison Control Center This is the website of the National Animal Poison Control Center. It includes a library, links to other sites, and phone numbers for the poison control center.v
Choosing a new puppy This is a nice starter guide of things that you should consider when you are thinking about getting a puppy
Breeds of Dogs A quick reference guide to many breeds of dogs, including photos and brief descriptions of each breed's characteristics.
Rainbow Bridge Anyone who has ever lost a pet should visit this wonderful site. It is a terrific tribute to our lost family members
The Cat Fanciers' Association (CFA) The Cat Fanciers' Association website has lots of pictures, as well as information on cat breeds, cat care, upcoming cat shows, and much more.
Pet Insurance Review This website provides valuable information about and comparisons between various pet health insurance providers.
CAPC (Companion Animal Parasite Council) The Companion Animal Parasite Council is an organization dedicated to protecting you and your family from parasites and zoonotic disease. Their website provides valuable information about parasites and how to keep your pets and your family safe.
Home Again Proactive Pet Recovery Network This is the official website for Home Again and provides information about their microchip program and the many benefits associated with microchipping your pet and enrolling in the Home Again network. It also advises you on what to do should your pet become lost.
Capital District Veterinary Referral Hospital Visit this website to learn about the Capital District Veterinary Referral Hospital in Latham NY, which provides emergency veterinary services during overnight hours, weekends, and holidays.
ASPCA Poison Control – Visit this website for a list of plants that are poisonous to pets.
Pet Premium Pet Insurance and Pet Health Information– Visit this site to compare pet health insurance plans and for information on pet health care.